889 Research Road - Richmond, VA - 23236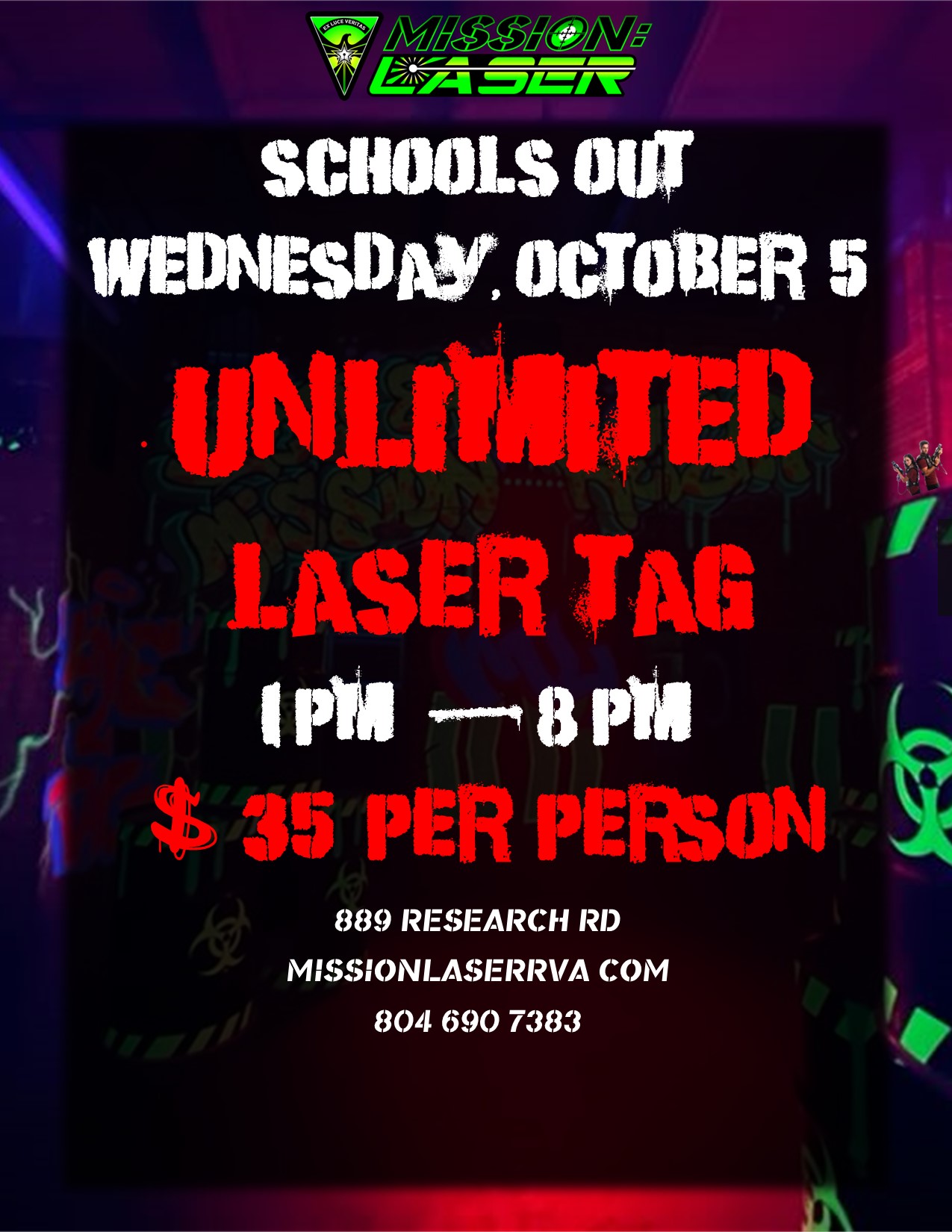 Unlimited Laser Tag - Wednesday, October 5 - 1pm - 8pm
School is OUT on Wednesday, October 5 and Unlimited Laser Tag is IN! $35/person for as much Laser Tag as you can play from 1pm-8pm. Click on the link and reserve your first game spot and get your Tagging on!
Reserve for Unlimited Laser Tag
Are you a high energy and reliable person that is ready to make having fun their job. The right fit will be responsible for guiding players through an immersive customer experience from the moment they make their reservation all the way through the moment they leave our facility. Our team members need to be able to excel in a team environment and have strong communication skills. We offer flexible scheduling, opportunities for advancement, and lots of Pizza on the weekends! (Applicant must be at least 16 years old)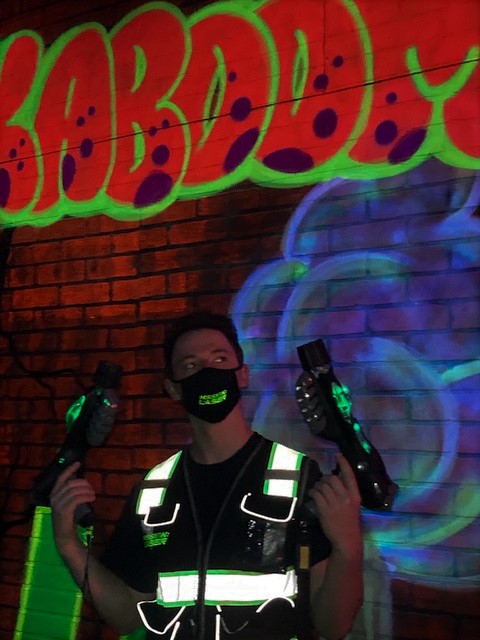 Responsibilities and Duties:

✔Able to work in a fast paced environment interacting and engaging with guests of all ages.
✔Ability to stand, walk and be on the go for long periods of time.
✔Comfortable speaking in front of medium sized crowds.
✔Handle inquiries for birthday parties, group events and special events.
✔Check in parties, reservations and walk-ins guests.
✔Perform the role of party host ensuring that guest expectations are exceeded.
✔Complete cash transactions, answer incoming calls and make outgoing calls.
✔Ensure a safe and clean environment.
Our Mission:
to provide a safe space for family and friends to bond, have fun and create lasting memories.
A sneak peak of your experience
This youtube video was made by Sean Nash with W.W. Nash Companies. He recently brought his team for an Employee Appreciation day. It's a great example of how our Laser Tag experience is great for kids of all ages!
Gift Cards are Here!

Give the gift of fun and excitement with a Mission Laser Gift Card. Each game of Laser Tag is a 20 minute experience which includes game objectives, rules, safety, suiting up and game play.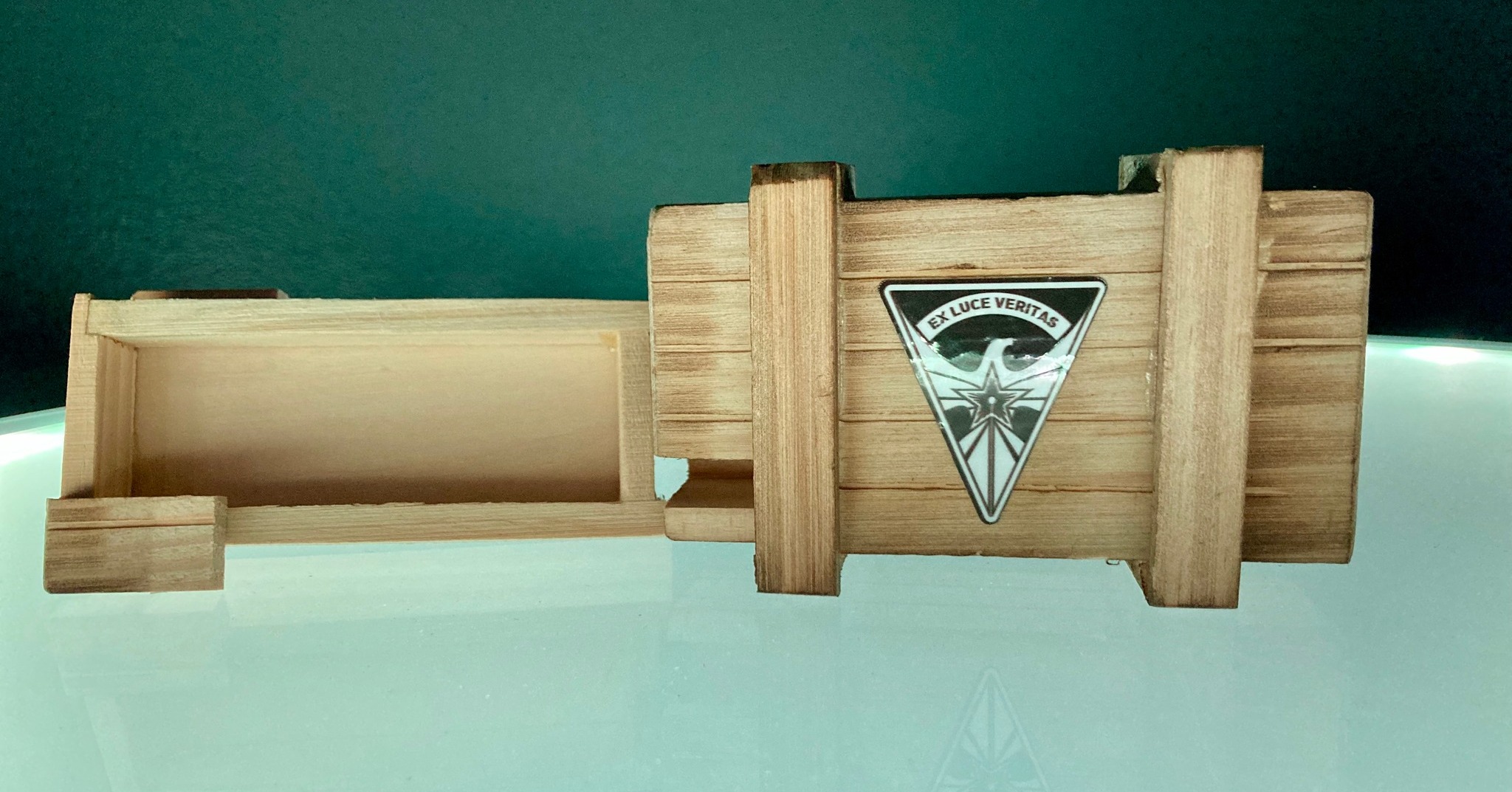 Add a little mystery to your gift by stopping by our store and picking up a mystery box. These are complimentary boxes for those that buy Mission Laser Gift Cards. They are only available through in store pick up.