889 Research Road - Richmond, VA - 23236
Unlimited Laser Tag - March 27th
Don't forget that March 27th is a Holiday! We will be offering Unlimited Laser Tag all day from 1pm-8pm for $35/person. You can reserve your space here!
Reserve the Unlimited Laser Tag!
International Laser Tag Day - Tuesday, March 28th
Come enjoy International Laser Tag day with us! It's only $5 games of Laser Tag! Reserve your first game here and purchase additional games on site!
Register your first game Here!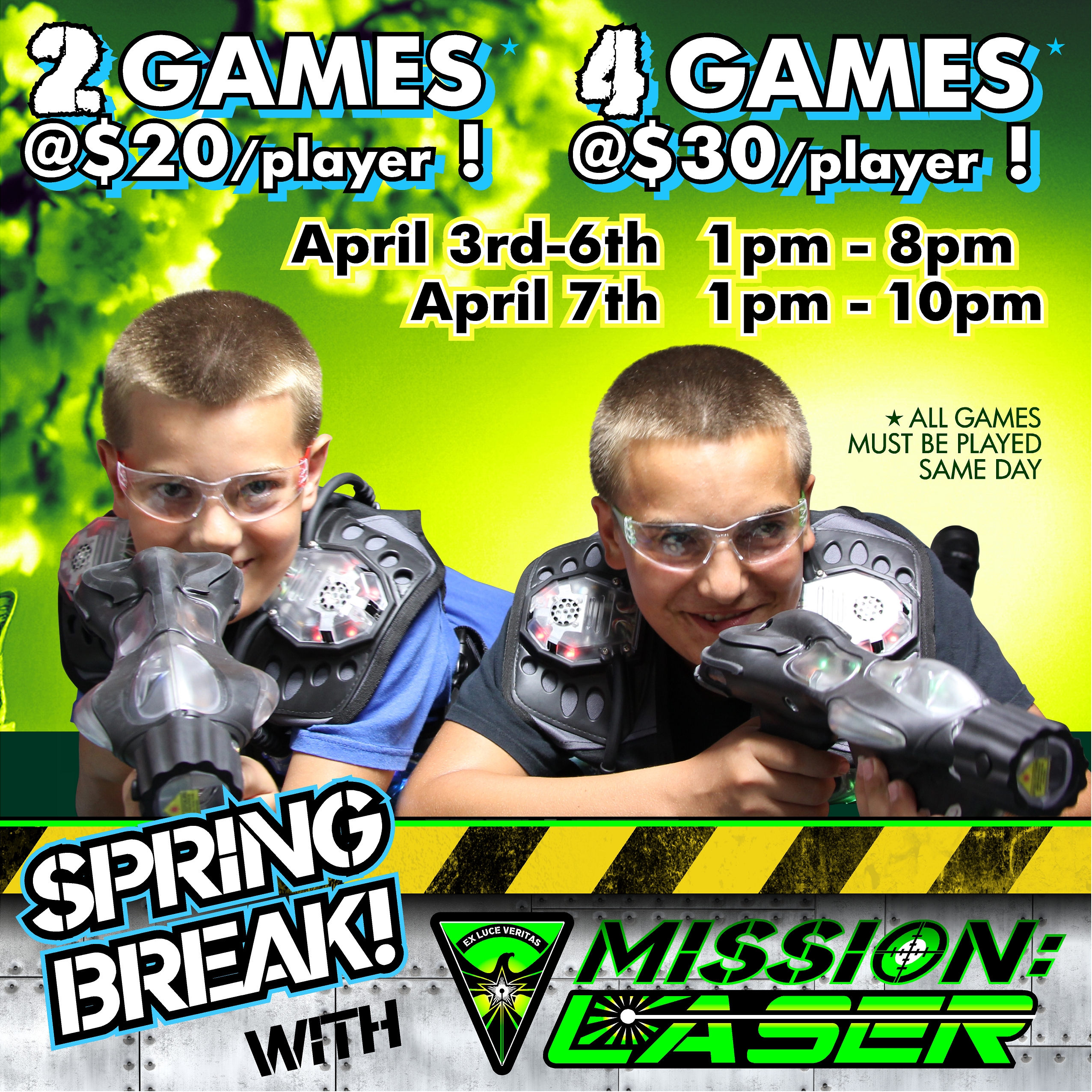 Spring Break Specials
Spring Break is April 3rd - 7th. We will be opening each day at 1pm. There will be two laser tag specials. 2 games for $20/person or 4 games for $30/person. We always recommend reservations!
Reserve Here
Give the gift of fun and excitement with a Mission Laser Gift Card. Each game of Laser Tag is a 20 minute experience which includes game objectives, rules, safety, suiting up and game play.
Our Mission:
to provide a safe space for family and friends to bond, have fun and create lasting memories.